Replenishing Care (RC) Recipe
Replenishing Care STACKS 11+ RC&T Technologies into 1 sum of the parts Recipe specifically-designed to help Elite Athletes, Executives and ANYONE WISHING TO BE AT THEIR BEST deliver THEIR personal best performance and actualize THEIR best life - by achieving THEIR best cellular health, homeostasis and musculoskeletal balance.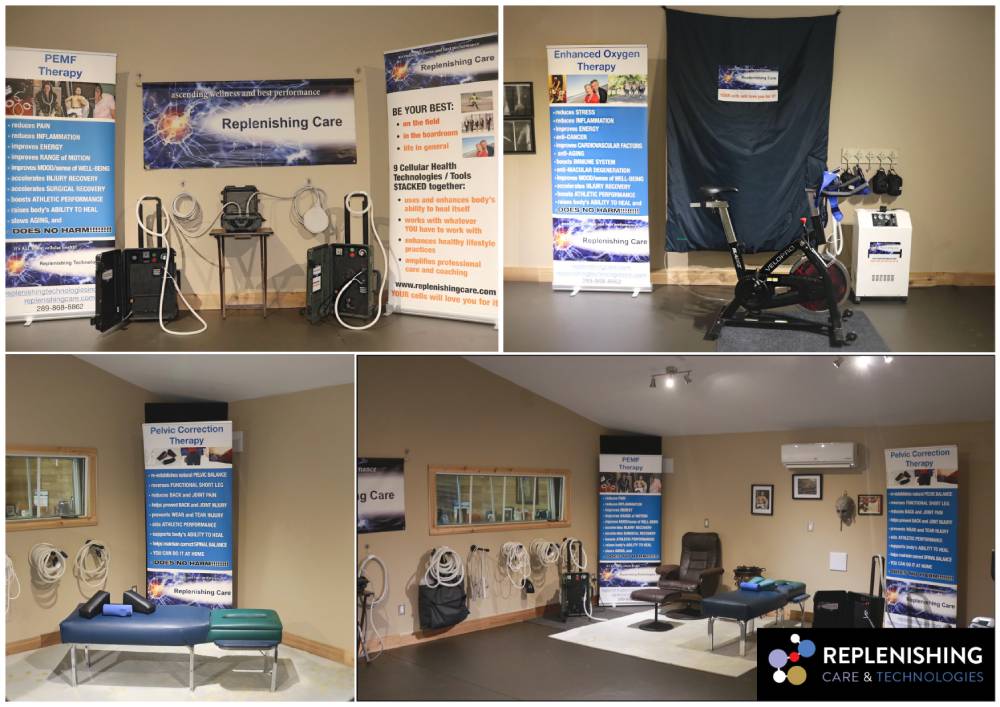 RC&T's long-term plan is to deliver its recipe through a global network of RC&T Centers enabling all people to have access to this powerful cellular health solution – and their best performance and life.
In the interim, while this strategic network evolves, RC&T has created an on-your-site version of the Replenishing Care One-Stop Cellular Regeneration System (RCOCRS) which transforms any personal/corporate wellness center, team training facility or professional practice into an oasis of true health and true healing.